| | |
| --- | --- |
| Students with Special Needs | |
---
Student Life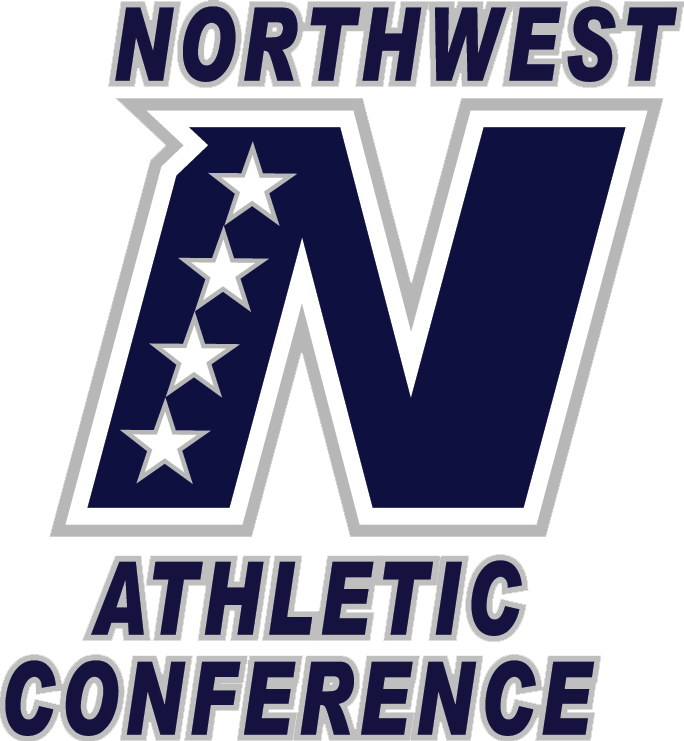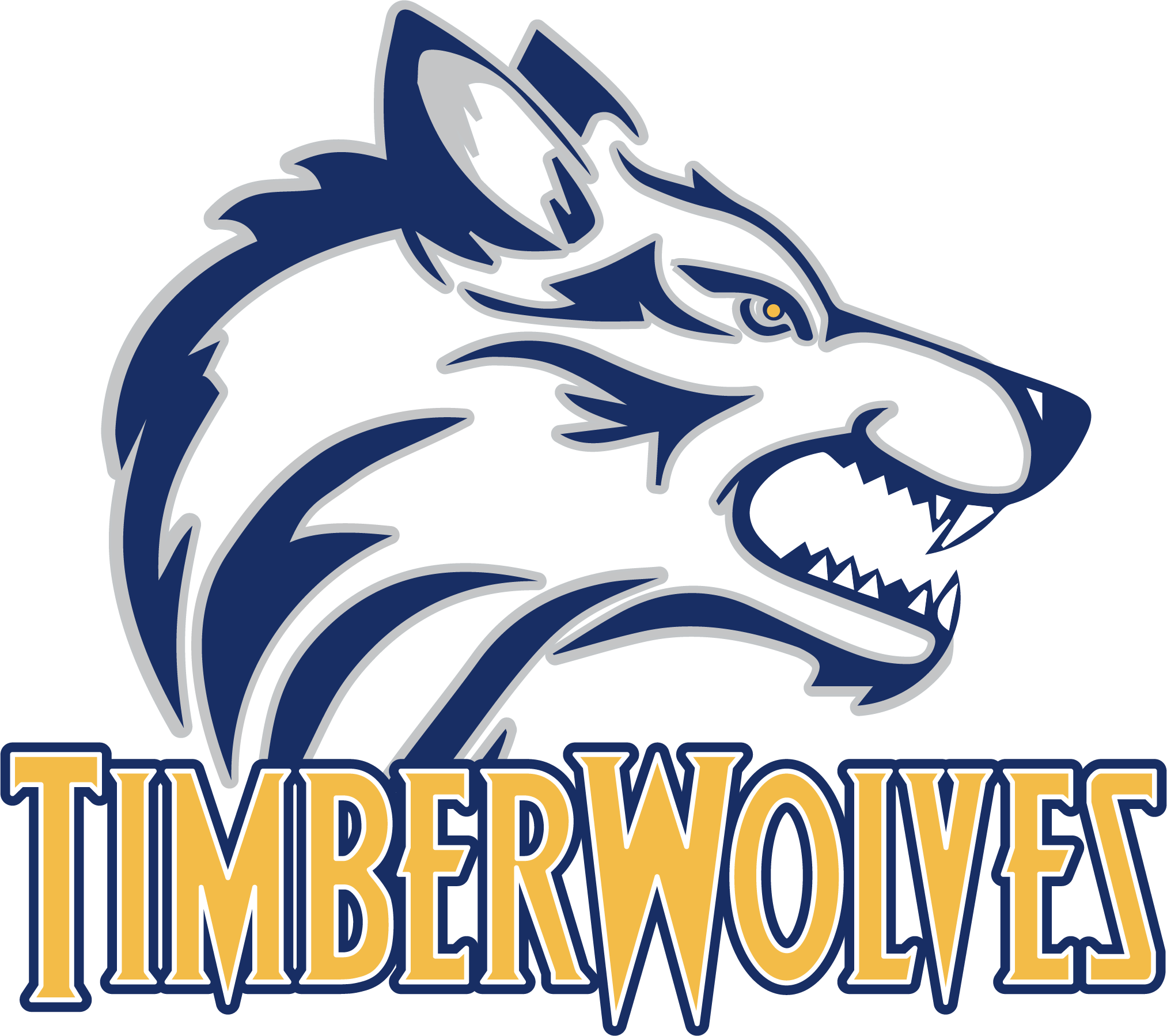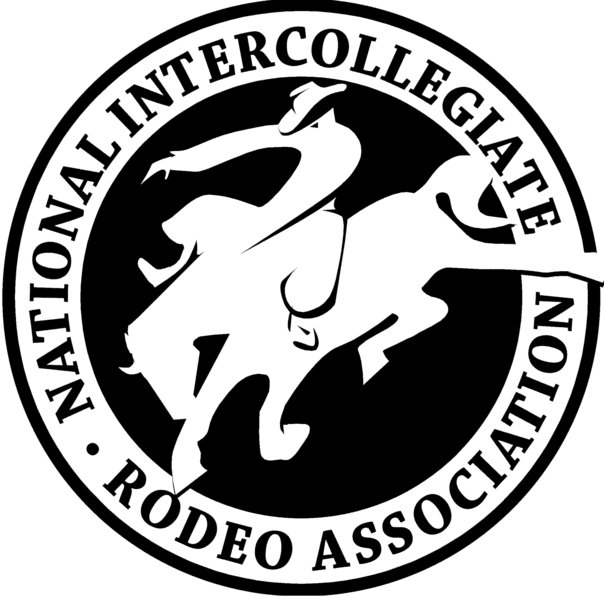 BMCC participates in both the Northwest Athletic Conference (NWAC) and the National Intercollegiate Rodeo Association (NIRA). The NWAC is the parent organization for 36 community colleges in Oregon and Washington. BMCC sponsors athletic teams under the NWAC, including women's volleyball, men's and women's basketball, women's softball, men's baseball and women's and men's soccer. The BMCC rodeo team competes in the NIRA Northwest Region with universities and colleges from Oregon, Washington, and Idaho. NWAC and NIRA colleges provide a variety of academic and vocational offerings as well as many enrichment activities for their students.
Under the guidance of BMCC's coaches and athletic director, student athletes are part of an athletic program that:
Stresses academic, personal, and athletic excellence
Strengthens success-producing traits such as dedication, discipline, focus, integrity, communication, organization, and leadership
Emphasizes the value of teamwork
Creates a positive, lasting memory of BMCC for each athlete
Since 1962, BMCC has been a member of the Northwest Region and competing in the National Intercollegiate Rodeo Association. During this time, BMCC rodeo has won 35 regional titles, 5 national titles, and five top 5 finishes in the nation. The BMCC rodeo teams have had several athletes move on to compete in the Professional Rodeo Cowboys Association (PRCA) circuit and become world and national champions.
If you are interested in becoming a member of the Timberwolves athletics programs, please visit www.bmcctimberwolves.com and fill out the recruitment form.
| | | | |
| --- | --- | --- | --- |
|   | Interim BMCC Athletic Director - Brad Baker | 541-278-5809 |   |
|   | Assistant Athletic Director -  Jordan Hillmick | 541-278-5964 |   |
|   | Athletic Trainer, McKinley Rennison | 541-278-5868 |   |
|   | Baseball, Men's - Derrick Bettinson | 541-278-5908 |   |
|   | Basketball, Men's - Doug Baxter | 541-278-5893 |   |
|   | Basketball, Women's - Adam Driver | 541-278-5894 |   |
|   | Rodeo, Men's - Blake West | 541-278-5896 |   |
|   | Rodeo, Women's - Jade Benevides | 541-278-5896 |   |
|   | Soccer, Men's - Oscar Alegria | 541-278-5967 |   |
|   | Soccer, Women's - Jordan Hillmick | 541-278-5964 |   |
|   | Softball, Women's - Ben Knopf | 541-278-5895 |   |
|   | Women's Volleyball - Ceanna Larson | 541-278-5910 |   |
Clubs: A variety of student activities are available which enhance the cultural atmosphere of the campus and provide educational, recreational, social, and leadership opportunities for interested students. Some of these clubs include: The Network Club, Fueling the Future Diesel Club, Smoke and Mirrors (Writing Club) and Phi Theta Kappa Honor Society. For more information contact the Associated Student Government (541) 278 -5958.  
Phi Theta Kappa is the international honor society for two-year colleges. The Society recognizes and encourages academic achievement and provides opportunities for individual growth and development through scholarship, leadership, service, and fellowship. Students must have a cumulative 3.5 GPA in order to become members.
The BMCC chapter is Beta Delta Zeta and meets weekly throughout the academic year. Students regularly participate in service and research activities on campus. Leadership positions are available. For more information about this program, please see the chapter's website at http://bluecc.edu/support-services/student-life/phi-theta-kappa.
Student Ambassadors: BMCC student ambassadors represent various regions, programs, and interests of the student body.  They participate in recruitment events and college fairs, visit high schools, give campus tours, communicate with potential students, and represent BMCC to the community.  
The student ambassadors' primary function is to provide leadership, assistance, and information to prospective BMCC students.  The program is an exciting opportunity that helps students develop their leadership skills, while making lifelong friends.  By becoming an ambassador, you can make a difference in a prospective student's outlook by giving him/her information about the transition into college life and how to make the most out of the college experience.
In exchange for weekly service, student ambassadors receive scholarships and leadership training.  Each spring, the college selects ambassadors for the following academic year.  For more information contact the Recruitment and Retention Department at 541-278-5853.
Student Government: The Associated Student Government (ASG) at BMCC has an active student government.  ASG is responsible for planning various cultural, governmental, and entertainment events, as well as contributing to college governance committees.  ASG sponsors a variety of events each quarter (Fall-Spring).  The events include a Welcome Back BBQ, student appreciation lunches, Christmas Eve Dinner, American Red Cross blood drives, an Arts and Culture Festival BBQ, and Spring Fling.
The Executive Committee of the ASG consists of the President, Vice President, Secretary, Treasurer, Club Coordinator, Outreach Coordinator, and Publicity Coordinator.  The remaining members of the ASG are Student Senators.  If you would like to apply to ASG, applications are located on the BMCC website and are due April 30th of each year for the following year.  If you are interested in ASG or would like additional information, please call (541) 278 -5958.   All BMCC students are encouraged to become involved.
Theatre Arts and College Community Theatre
For over 50 years, BMCC has enjoyed a unique collaboration with the College Community Theatre (CCT), the local community theater company. CCT produces multiple productions each academic year in the 270-seat Bob Clapp Theatre on the BMCC Pendleton campus. These productions provide creative opportunities and valuable hands-on experience for students and volunteers alike, while presenting first-rate theatre for the enjoyment of audiences throughout the region.
For more information contact the BMCC Fine Arts Department at 541-278-5944 or email theatre@bluecc.edu.
Or visit us at http://bluecc.edu/community/college-community-theatre
Betty Feves Memorial Art Gallery
The Betty Feves Memorial Art Gallery is located on the Pendleton campus. During the fall, winter and spring terms a variety of local and regional artists are featured in the gallery. Opening receptions are held for each show, which provide opportunities for students, staff and the community to meet and talk with the artists. Every spring the gallery hosts the Annual BMCC Student Art Show, which features awards, prizes and an opening reception.  The gallery's vision is to provide an important educational tool, to foster an appreciation for the richness and diversity of art, and to provide personal and professional development by supporting artistic expression. For more information contact the Gallery Director at 541-278-5952.
Advising
All degree-seeking students, whether full or part-time, are assigned a Faculty Advisor and a Navigator upon admission to the college. However, Faculty Advisors and Navigators are available for all students at BMCC, whether degree-seeking or not. Faculty Advisors and Navigators work together to help students effectively meet their educational goals.
Navigators
Navigators provide students with support, information, and access to important resources. A Navigator will help students learn how to navigate college systems and act as a liaison between the student, academic advising, and all student services offered at BMCC. Some of these services include orientation to college life, veterans' assistance, transfer guidance, career guidance, tutoring, health and wellness resources, and disability support services.
Academic Advising
Faculty advisors meet with students at designated academic progress points to help students plan, develop, and stay on track with their academic career pathway. Faculty advisors work with students to help ensure they are taking classes that are appropriate for the students' level of readiness and apply to their chosen degree plans.
Special Needs Contact Statement:
Persons having questions about or requests for special needs or accommodation should contact Roman Olivera, Director, Student Support Services, at Blue Mountain Community College, 2411 NW Carden Ave, Pendleton OR 97801, Phone 541-278-5958 or use Oregon Relay (7-1-1) for hearing impaired assistance. Contact should be made 72 hours in advance of the event.
Coordinator info:
Section 504 Coordinator:
Roman Olivera, Recruitment & Retention Expert: 541-278-5958
2411 NW Carden Avenue, Pendleton, OR  97801
Title II Program Coordinator:
Director College Preparation, 541-278-5803
2411 NW Carden Avenue, Pendleton, OR  97801
Title IX Program Coordinator: 
Chief Human Resources Officer, 541-278-5947
2411 NW Carden Avenue, Pendleton, OR  97801
Student Health & Wellness
Health & Wellness Resource Center
The Student Health & Wellness Resource Center (HWRC) is located in the Garrett Lee Smith Memorial Library in Morrow Hall.  Employing a whole-health perspective, the HWRC offers services that recognize the mental, emotional, spiritual, and physical concerns of students.  The HWRC uses a proactive approach to well-being through life coaching, peer mentoring, counseling, disabilities accommodations, informational workshops, group connections, and referral to community resources.  We are also working to develop a safe college atmosphere through drug and alcohol education, sexual assault and violence awareness, and life balance.  Students are welcome to drop in for a quiet place to study, relax, or seek assistance.
Bookstore
Print Center
The BMCC Print Center is located in the bookstore in Pioneer Hall on the Pendleton campus and is open to the public. The Print Center offers a variety of services, including black and white or color copies, term paper covers, resume printing, laminating, and various types of binding, among others. It is available for drop-off service. Please stop in or call 541-278-5966 to speak with a member of the copy center staff for more information.
Library and Learning Hub
The Library and Learning Hub at Blue Mountain Community College is an advocate of scholarship, cultural awareness, the pursuit of knowledge, and student success. Through intentional outreach, the Library and Learning Hub serves as an intellectual crossroads for the college, providing access to academic support resources available on the Pendleton campus, across our network of centers, and virtually. We enhance our community's opportunity for intellectual discovery and lifelong learning via student focused service, responsible resource stewardship and information literacy efforts that connect people with knowledge.
Library
Located in Pioneer Hall on the Pendleton campus, the physical space of the Library provides a welcoming environment for learning through a variety of group and individual study spaces. The Library is equipped with an array of technologies including multiple computers and laptops for checkout. The Library's print and online collections are selected and maintained to meet the academic needs of the institution. Additionally, the Library is a member of the SAGE Library system, a consortium of more than 77 libraries in eastern Oregon from which patrons can easily borrow and return materials. Interlibrary Loan services are available to all faculty and students for requesting items that are beyond our region.
The Library's extensive online resources are available to all Blue Mountain Community College library card holders. These materials and services can be accessed via the Library's homepage, www.bluecc.edu/library and include eBooks, Library databases offering full-text content, streaming media, and Research Guides that support learning via tutorials and suggested resources by discipline. All online research resources are accessible 24/7 from your favorite study location! 
If you need help getting started, you are encouraged to contact a Library staff member for assistance in navigating Library resources. From brainstorming, working through your thesis, to finding just the right research, our Library Director is available to assist you in person or even via e-mail. Research assistance is also available via chat during regular library open hours and 24/7 through the State Library's, "Ask a Librarian" link.
Regardless of when and where you take classes at BMCC, learning to find, use, and evaluate information is a key skill set that you will use in any profession and throughout your life. The Library's mission is to support your skills and academic success, for more information please go to the Library's website, www.bluecc.edu/library, email: library@bluecc.edu, or call, 541-278-5915.
Digital Literacy Skills 
The Library and Learning Hub has partnered with the State Library of Oregon to provide Northstar Digital Literacy tools to BMCC students. Digital Literacy is defined as the basic skills needed to perform tasks on computers and online. Northstar Digital Literacy is a self-directed assessment and learning tool that covers a variety of technology scenarios. It contains short lessons and practice exercises to improve skills on many common topics, including computer skills, software skills and using technology in daily life. The Northstar resource is available 24x7 on the library webpage, and library staff are available to help with the resource during regular hours.
Tutoring Services
It is BMCC's goal to provide as many resources as possible to facilitate students' academic success. Part of being a successful student is taking advantage of the help available before you get to the point of feeling overwhelmed and/or are in danger of failing your course. BMCC offers both peer and professional tutoring to help support students in their academic pursuits. The Library and Learning Hub strives to provide a wide range of tutor availability, meeting the needs of all students, whether they are on-site at one of our locations or via online learning.  We have drop-in tutoring available at most locations as well as providing tutors remotely, utilizing distance technology such as Zoom. Zoom is an online program that can be accessed from the comfort of a student's home and is equipped with chat, audio, video, and whiteboard to work with a BMCC tutor during office hours.
BMCC subscribes to Brainfuse, an online program that provides students 24/7 access to live tutors. Brainfuse aids in writing, math, accounting, statistics, finance, economics, biology, anatomy & physiology, physics, chemistry, office applications, and Spanish. Students who have used Brainfuse have favorable reports regarding help with homework and have stated that they would recommend this service to friends. You can access Brainfuse online tutoring with your library card number from the library website or through your Canvas courses.
All tutoring is provided at no cost to all BMCC students. Students interested in receiving tutoring can access the tutor schedule online at www.bluecc.edu/tutor and click the "schedule" link. The Pendleton campus also posts tutor schedules on a monitor board in the Student Success Center in Morrow Hall. Each BMCC location posts the hours that tutors are available at their site.
Student Tech Help Desk
Located in the Library and Learning Hub, the Student Tech Help Desk offers drop-in or by-appointment tech help for students. If you need help learning to use hardware and software or help troubleshooting programs, helpful student workers are available to give you one-on-one assistance, in person or via chat. 
Technology Support
BMCC's IT department provides a Help Desk to assist with technology issues. Call 541-278-5827 or email helpdesk@bluecc.edu.
Distance Education
Distance education is any kind of learning in which students and the instructor are separated by time and/or place. You will need to have access to the internet and a current laptop or desktop computer. It can be delivered using various methods, including:
DISTANCE CLASSROOM: Course meets at a specific time at a BMCC site and you will join using web conference technology. Your instructor will not be in the room; he/she will be lecturing live from another location. In person attendance is expected.
ZOOM (synchronous): Course meets at a specific time; attendance is expected but you can join remotely from any location using web conferencing technology.
ONLINE (asynchronous): Course can be completed entirely without being in a specific location. You may be required to take exams at an approved testing center. The college uses Canvas as their learning management system.
HYBRID:  Course is delivered via a combination of in-person and online delivery methods.  You (student) are expected to attend the first day of class to receive instructions for course expectations.
Distance Education Class Textbooks: There are many options for accessing textbooks for distance education courses at BMCC.   In some courses, textbook costs are included as a part of the course tuition, so students will not have to purchase a textbook separately.  In other courses, textbooks are built using Open Educational Resources, which are low-cost or free for students.  Please contact the BMCC Bookstore for textbook options www.bookstore.bluecc.edu, or students can e-mail the course instructor for textbook information.
Technical Help and Support:  The Office of Distance Education is located on the Pendleton campus in Emigrant Hall, Room 115. The email address is Distance_Ed@bluecc.edu. Find tutorials, frequently asked questions, self-assessment tests, and hardware and software requirements for taking online classes on our BMCC Online Resources page .